Bunker Survey allows to specify quantity of fuel and combustive-lubricating materials onboard a vessel. These surveys are an important measure on prevention of losses as the vessel bunkering documentation is a mandatory requirement at dispute settlements or claims.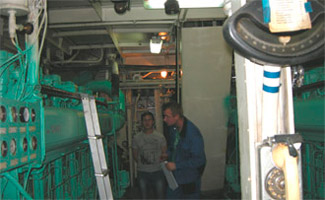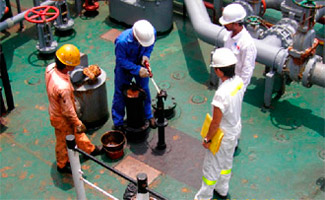 VESSELS:

The definition of actual quantity of fuel on a vessel at change of the ship-owner/ delivery in and from the charter;
Quality /quantity contol of the accepted / the handed over fuel
The bunker control at put into/put out of operation
Sampling, laboratory tests of fuel and lubricants.
TERMINALS: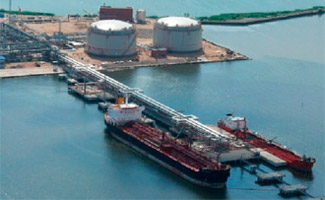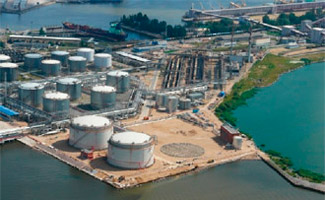 Inspection of oil terminals
Development of the actions plan on localization and liquidation of consequences of accidents on hazardous industrial facilities.
Development of process procedures or working technological cards.
Gauging of quantity of fuel in coastal reservoirs
Sampling, laboratory tests of fuel and oil
Check of readiness of the coastal equipment to bunkering ( a condition of technical devices, a making, safety measures and so forth)
The emergency bunker survey. Participation in investigation for vessels and terminals.
Quality and quantity of bulks liquid, registration of declarations on cargo.
TANKERS, OIL TANKERS, BUNKERING: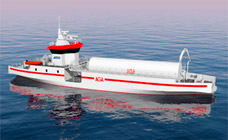 Survey of tankers on conformity to international conventions at delivery in/ from hire, emergency survey ( on the instructions of Flag Administration)
Vessel inspection at change of flag on the instruction of Flag Administration
Quality and quantity control of the accepted / handed over fuel
Registration of declarations, development of safety data sheets on cargo
Provision of consulting service on surveys.